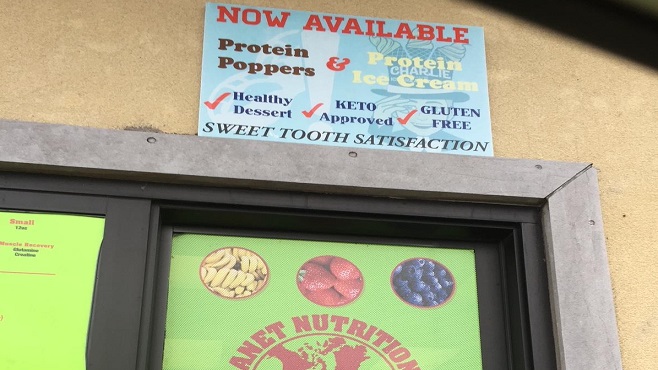 Planet Nutrition is a smoothie health shop with several locations in the Lafayette area.
The location that I visit is right next to Hub City Fitness. After one intense workout session of basketball, treadmill, and weights, my son and I decided to stop by Planet Nutrition and see what they had to offer. Luckily for us, the employee noticed our sweaty exercise attire and asked if we were members of the gym next door.
I responded with an unsure, confused, drawn-out, "Yes."
He then said, "Great. You get a discount when you show your membership card."
Of course, I quickly flashed the little card. My son and I then decided to try a larger sized smoothie since we were getting a little discount. Planet Nutrition has a variety of options to mix in a smoothie. They even offer Keto-Friendly protein, protein ice cream balls, and more. The list of flavors and mix-ins is long. Everything from Amino Acids, brain supplements, creatine, and vitamins.
Planet Nutrition is conveniently located on the Ambassador Extension at the corner of the Youngsville Highway.
I enjoy their smoothies and friendly service. For this reason, it is being featuring on this week's edition of Lundi Love!!!
If you know a business or product that is exceptional, let me know! Email [email protected]