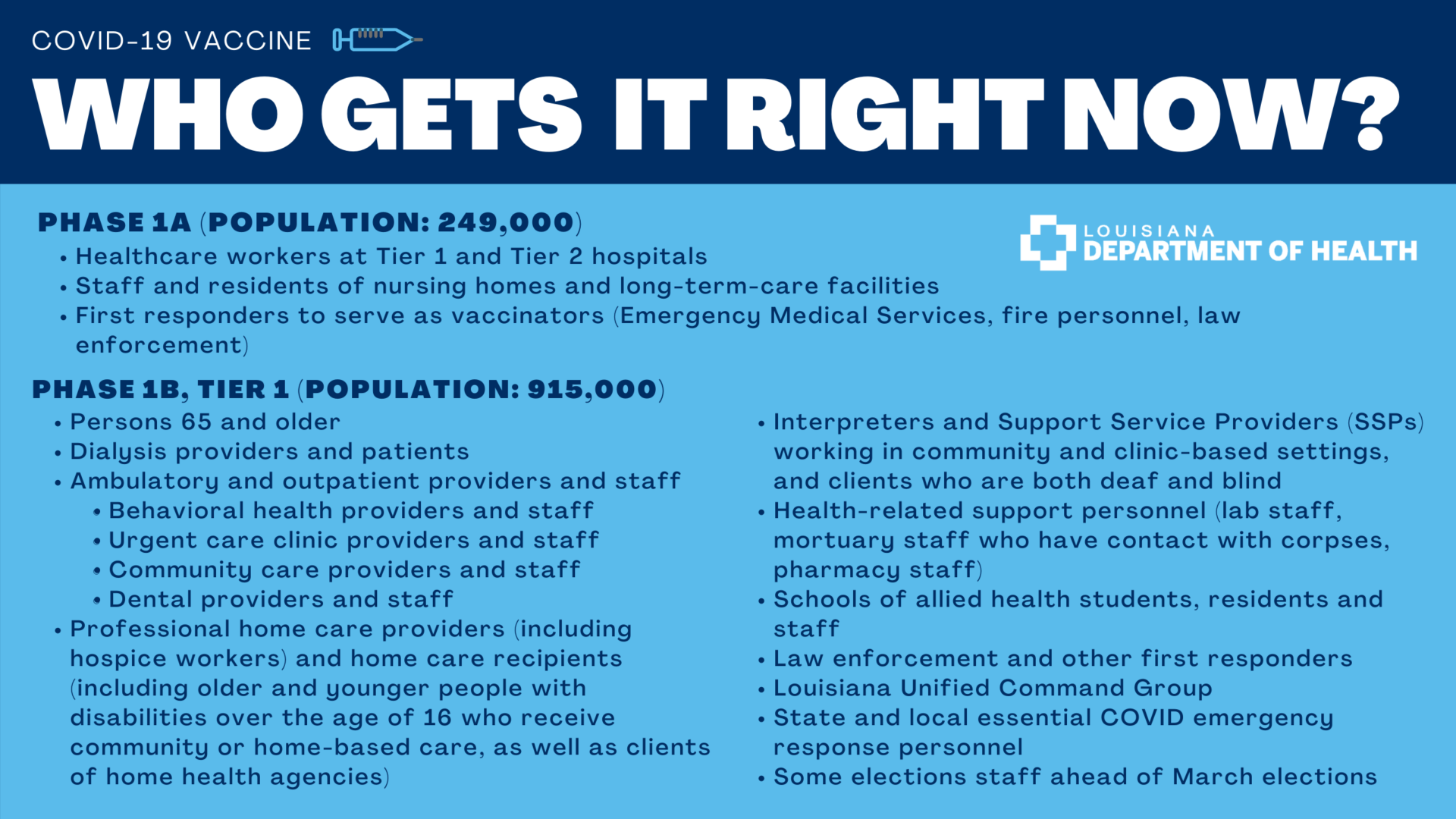 The Opelousas General Hospital System (OGHS) will be offering the COVID-19 vaccine to those who qualify at the Opelousas Civic Center. The civic center is located at 1638 Creswell Lane in Opelousas. The vaccine will be administered Tuesday, February 9, Wednesday, February 10, and Thursday, February 11 and is available by appointment only.
If you are interested and you meet the requirements, click this link to register.
You will be required to bring proof of eligibility. Please bring a State or Federal ID and Insurance Card.